Operator of the Year
The City of Winnipeg recognizes outstanding service by presenting bus operators with awards as Operator of the Year and Operator of the Month.
Our professional bus operators enjoy a reputation for excellence that is second to none. We salute these individuals:
For their friendly, cheerful service—even on Monday mornings
For their willingness to lend a helping hand
For their outstanding safety record—no small feat in Winnipeg's winters
All of our drivers work hard year round to make your ride as pleasant and safe as possible. So next time the bus waits while you run, you are greeted with an extra-wide smile, or you notice how carefully your driver is navigating that icy Winnipeg street, call 311 and give your driver a well-deserved pat on the back.
Recognition of Outstanding Bus Operators in 2022
The following bus operators were selected with your help as our most outstanding in 2022. Congratulations to them and to all of our operators for another year of safe, courteous service.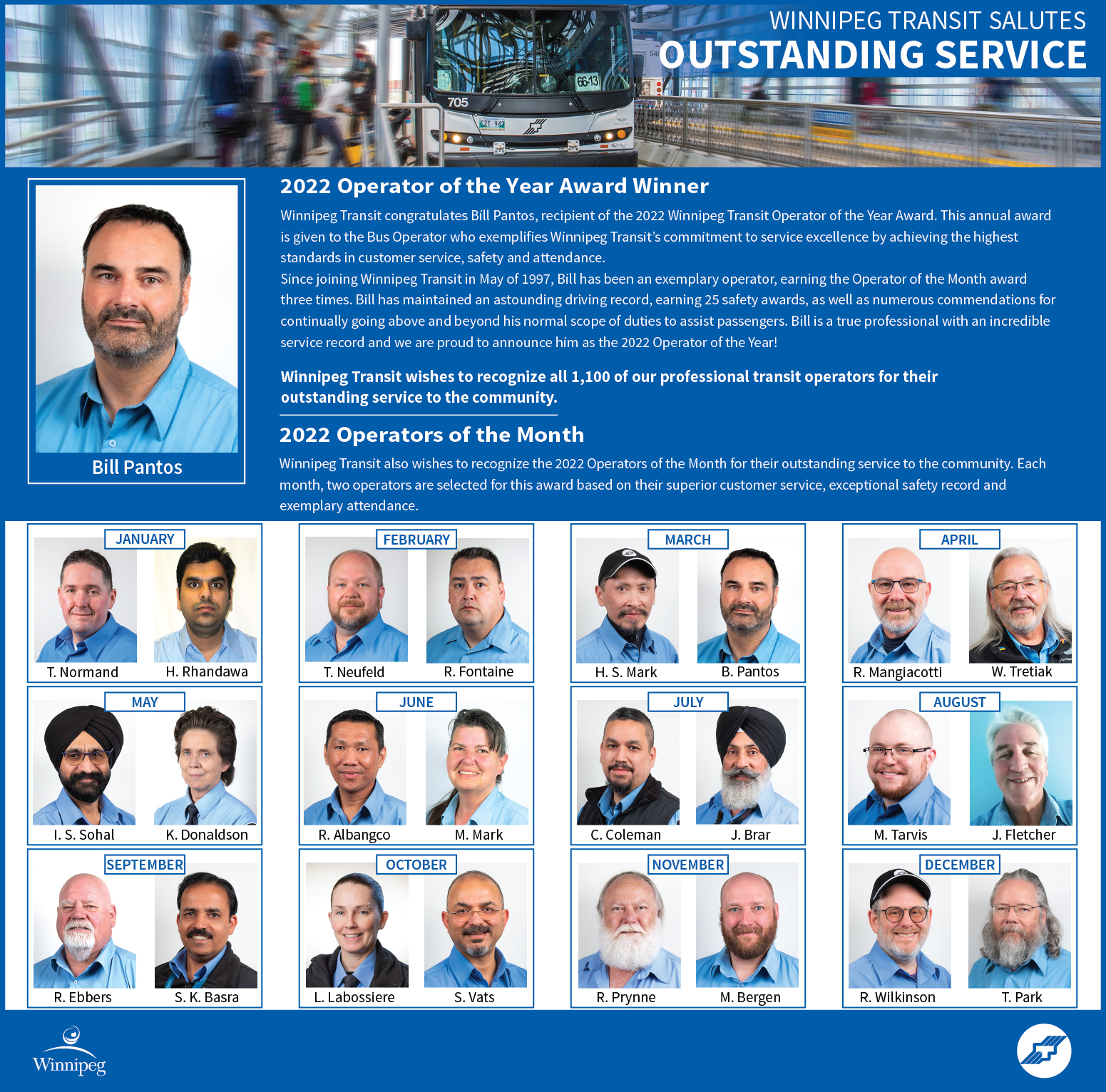 Previous Operator of the Year Winners