Stadium Station decorative panels - Southwest Transitway
Thanks to the votes of Winnipeggers, 10 large graphic panels celebrating sports now decorate Stadium Station, located beside IG Field at the University of Manitoba.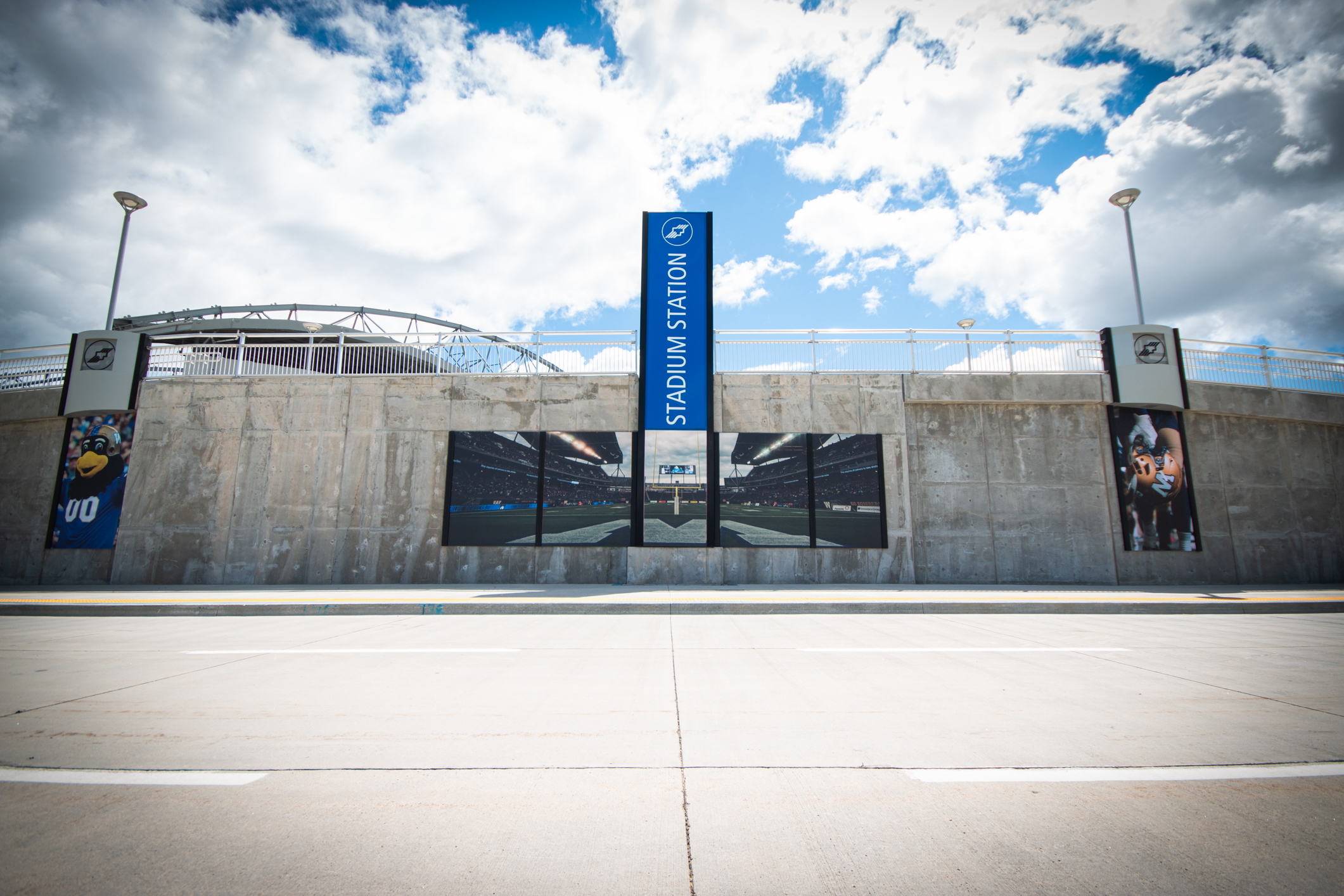 Images generously supplied by:
The Winnipeg Blue Bombers
True North Sports and Entertainment
The University of Manitoba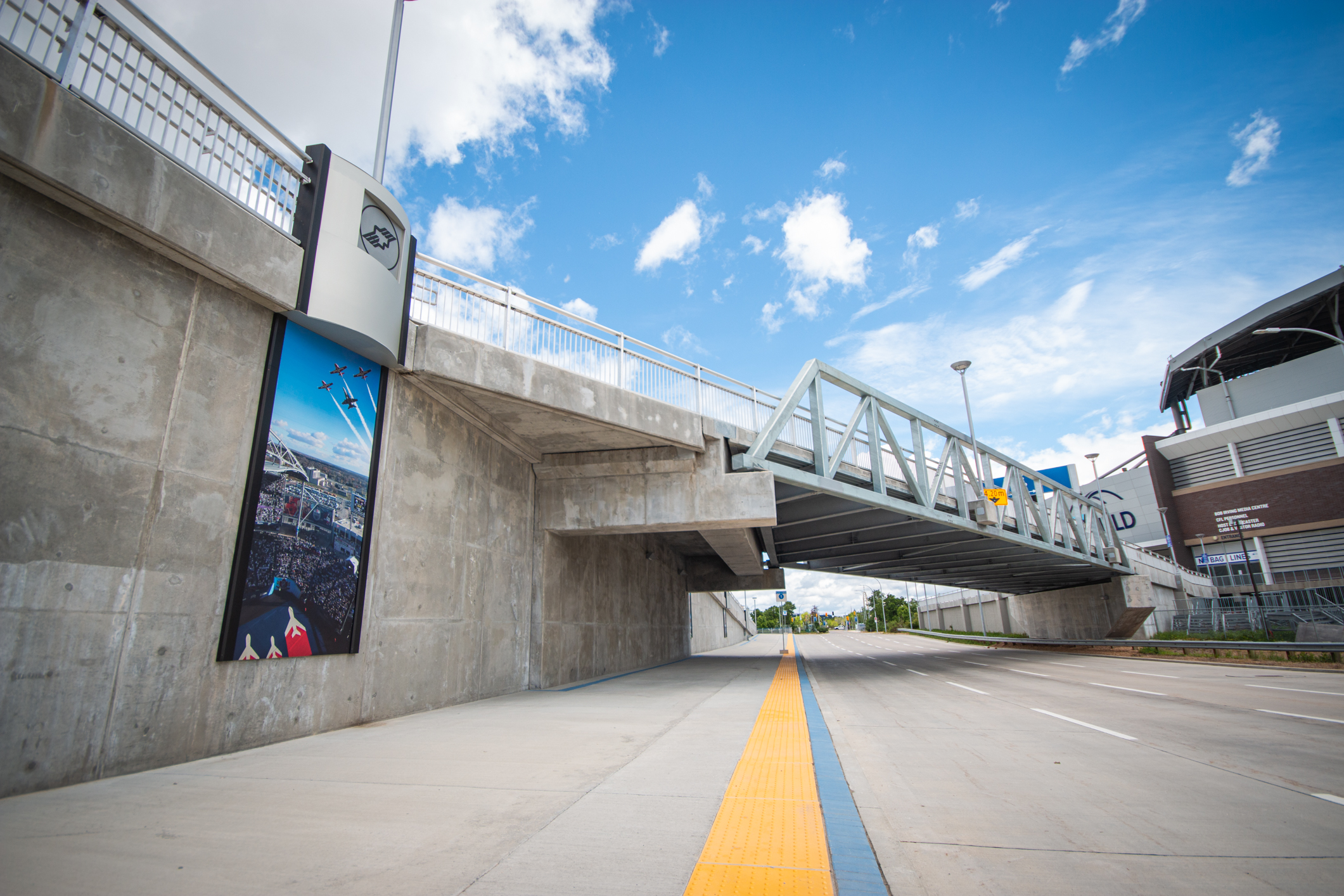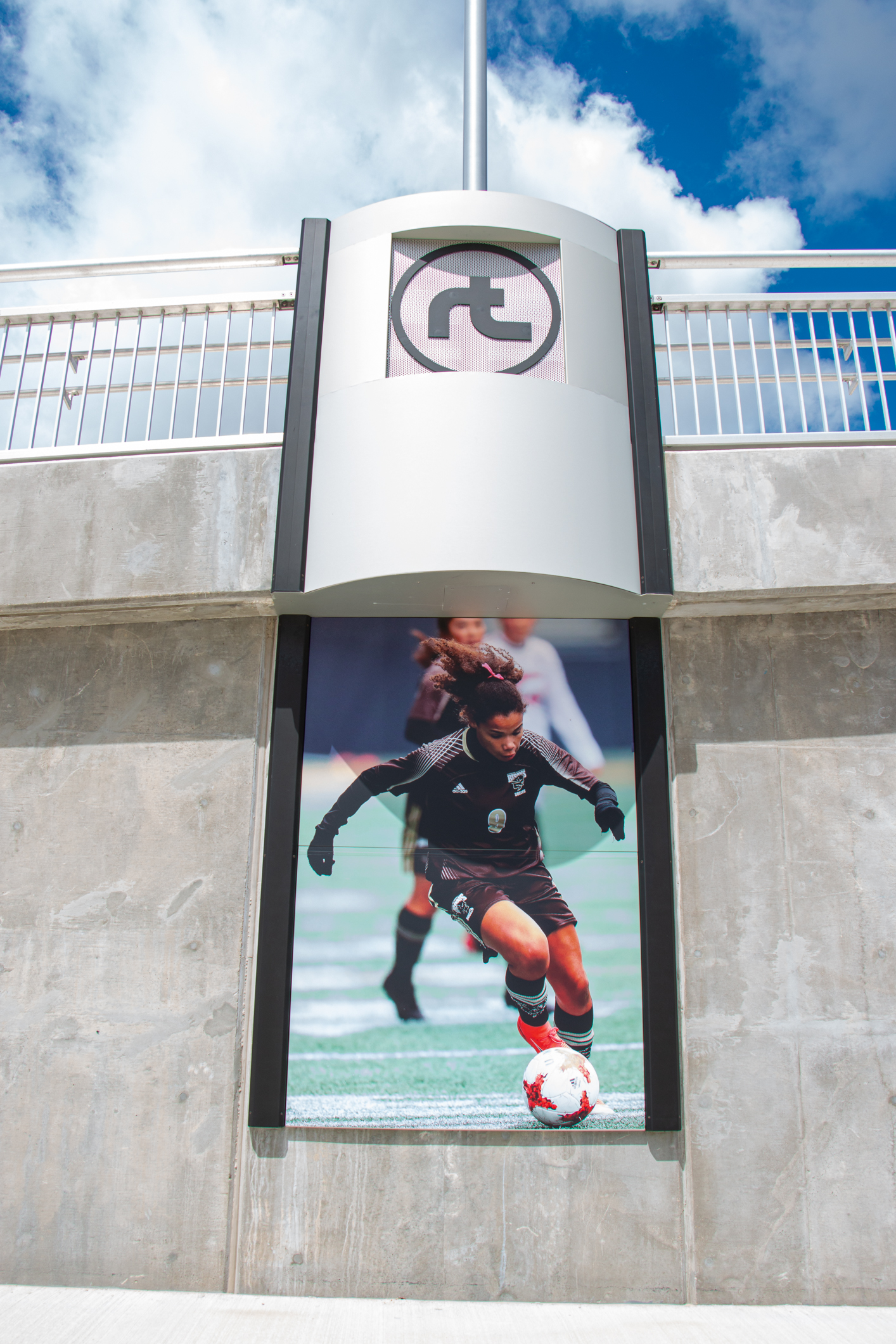 The decorative panels were installed as part of the Southwest Transitway project. Sports fans cheered the loudest in a vote held in summer 2019 that saw 548 Winnipeggers participate: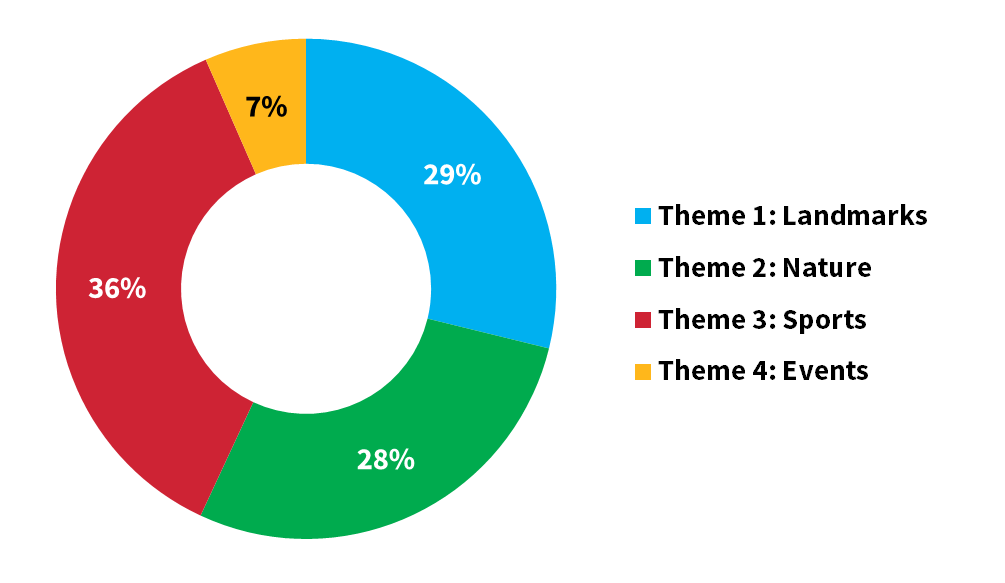 For inquiries, please contact (204)986-4243 or by email at city-engage@winnipeg.ca.