Apprentice Truck and Transport Mechanic
Winnipeg Transit is a leader in the public transportation business in Canada. Operating 7 days a week, 365 days a year, Winnipeg Transit provides a valuable service to over 46 million customers annually. Winnipeg Transit employs approximately 1,100 Bus Operators and maintains a fleet of over 640 buses.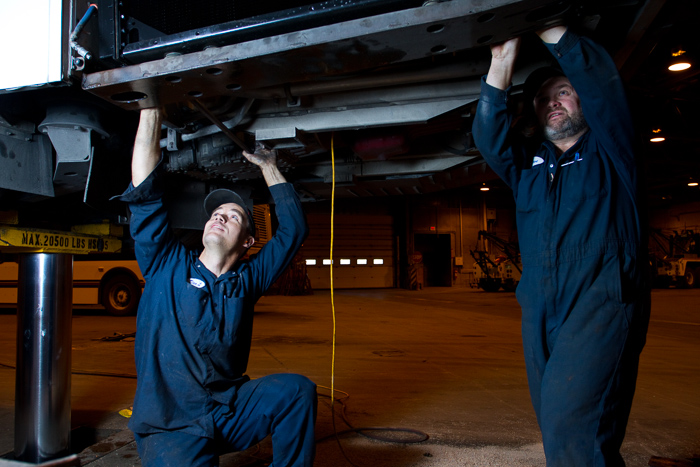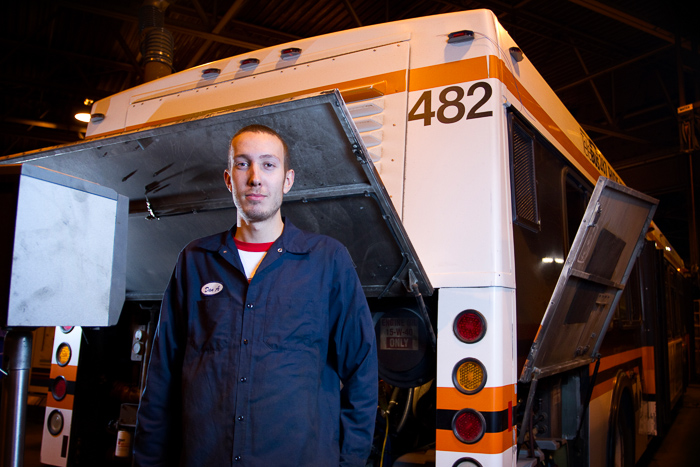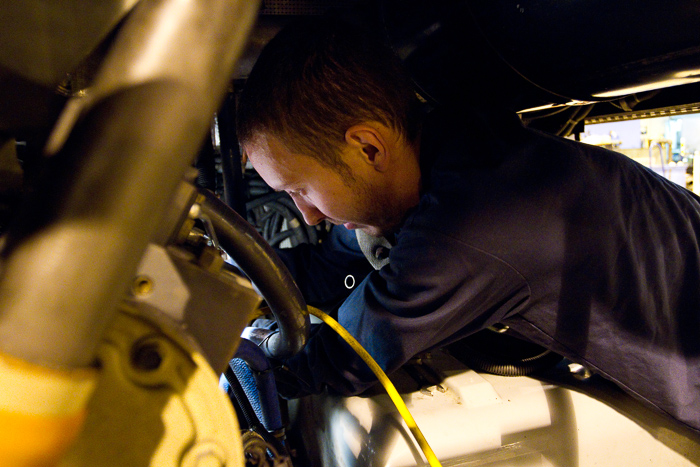 The Apprentice Truck & Transport Mechanic is employed in the Plant and Equipment Division of Winnipeg Transit. This is a developmental position that assists Journeyman Mechanics in all phases of mechanical maintenance on Winnipeg Transit fleet vehicles, support vehicles and other equipment. It involves working a variety of shifts including days, evenings, nights, weekends and holidays.
Duties and Responsibilities
Diagnose, repair and overhaul of diesel and other internal combustion engines
Diagnose, repair and overhaul of transmissions and hydraulic equipment
Diagnose, repair and overhaul of all related electrical and auxiliary equipment
Maintain a working knowledge of the technical and administrative procedures necessary to perform the duties of a Journeyman Mechanic
Other duties as assigned
Qualifications
Qualifications to enter the Truck and Transport Mechanic Apprenticeship program with a minimum Level 1 credit. Successful applicants are required to complete the Manitoba Truck & Transport Mechanic Apprenticeship Program
Completed 3 year accredited high school program may be considered
Must possess a current Class 5 Manitoba Driver's license in good standing, with the ability to obtain a Manitoba Class 2 Driver's Licence with Air Brake Endorsement, within two months of employment
Must have the ability to communicate clearly and concisely, both orally and in writing, as well as understand and follow verbal and written instructions
Must have a complete set of Mechanic's hand tools
Must be familiar with and adhere to safe workplace practices and requirements
Must be free of any physical restrictions that would prevent performing the manual labour components of the position
Must be able to work in an environment involving exposure to dust, noise, extreme temperature/weather conditions and diesel exhaust fumes